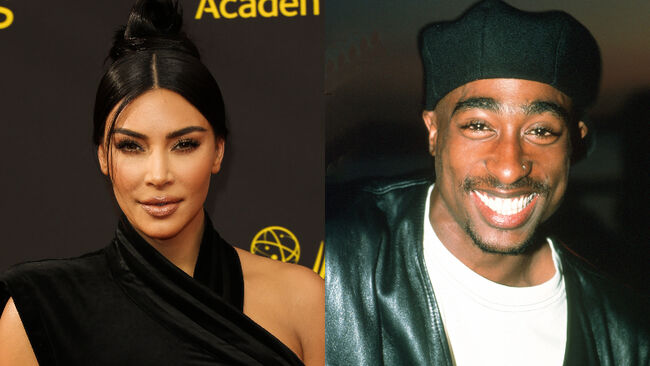 Just when you thought you knew everything there was to know about Kim Kardashian, she surprises you with quite possibly the coolest fun fact about herself.
While on the most recent episode of her best friend Jonathan Cheban's podcast, Foodgod OMFG, the 38-year-old reality star had an amazing response when asked if there was something Jonathan didn't know about her.
"Okay, there's the most random thing," Kim teased. "When I was, like, 14, I was in a 2Pac video."
"Is it Google-able?," her BFF asked.
"No, no one would ever know," Kim replied. "First of all, we lied and said we were 18 probably, I definitely looked 18. I didn't even drive. Kim Stuart was in some, I think it was for a soundtrack. I have to call Kourtney and find out."
While Kim admitted that she didn't get to hang out with the late rapper because he wasn't at the music shoot, she did recall her role in the "never released" music video. "I've never seen the footage [but] we were walking down the runway. Like, we were like models walking down a runway," she shared. "It wasn't like we were in bikinis by the pool or anything like that [...] It was Kim Stuart, me, Kourtney and maybe one or two other friends. I don't know how it happened."
"We definitely didn't tell our parents," Kim continued. "I was bracing myself to tell my dad that I did this 2Pac video [...] and it never came out."
Following Kim's surprise confession, fans believed they spotted her in the video for 'Pac's All Eyez on Me single "All About U," which features models walking down a catwalk. However, Kim set the record straight on Twitter, writing "this isn't me" in response to an article claiming to have spotted her in the video.