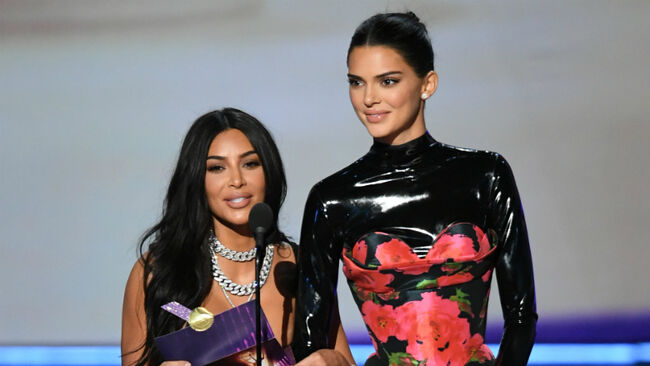 I think it's safe to assume that the audience at the 2019 Emmys weren't exactly Kardashian-Jenner fans.
During Sunday's (September 22) show, Kim Kardashian and Kendall Jenner presented the award for Outstanding Reality TV, and the entire audience legit laughed at them.
The incredibly awkward moment went down when Kim said, "Our family knows firsthand how truly compelling television comes from real people just being themselves." Kendall then added, "Telling their stories unfiltered and unscripted," while the audience erupted with laughter as she and Kim stood there looking confused and pissed off.
"Here are the nominees for Outstanding Competition Series," a stone-faced Kim concluded. (To note, the award went to RuPaul's Drag Race).