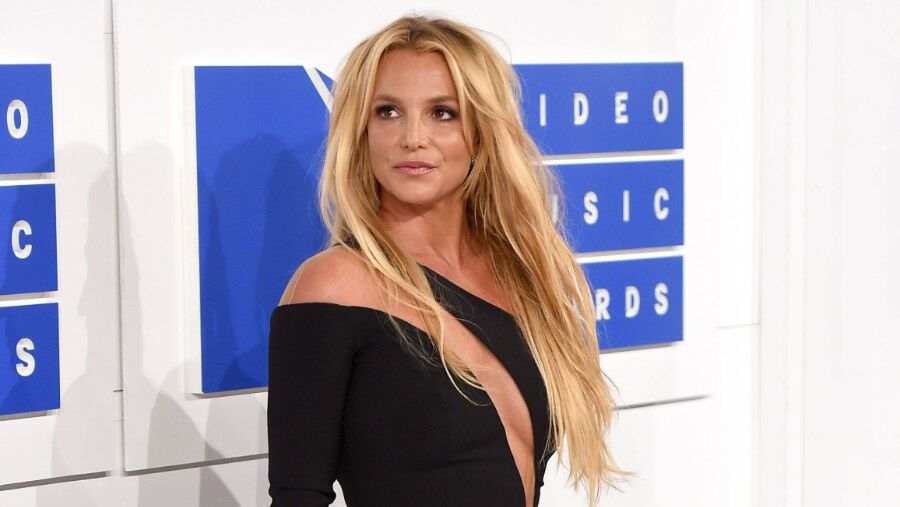 Britney Spears has made a formal request to remove her father, Jamie Spears, from her 12-year conservatorship, which is suspected to be taking advantage of the star's personal and professional endeavors.
In new court documents filed to the Superior Court of California in Los Angeles county on Monday (August 17), the pop titan's attorney declared that Spears wants Jodi Montgomery, her temporary conservator who was appointed in September 2019, to take his place. In case you forgot, Jamie stepped down from the role, citing ongoing health issues that same month. The move came after he allegedly physically abused the singer's son. Montgomery's role was set to expire on August 22. "[Jamie] previously served as sole conservator of her person since 2008," the court documents state. "Britney is strongly opposed to having [Jamie] return as conservator of her person. Rather, she strongly prefers to have Ms. Montgomery continue in that role as she has done for nearly a year. ... Britney would like Ms. Montgomery's appointment as conservator of her person to be made permanent."
Additionally, Spears doesn't want her father to be the sole handler of her financial empire. "Britney is strongly opposed to Jamie continuing as sole conservator of her estate," the documents state. "Rather, without in any way waiving her right to seek termination of this conservatorship in the future, she strongly prefers to have a qualified corporate fiduciary appointed to serve in this role."
Spears attorney broke down her legal restraints into three phases. While the the first phase detailed her rescue "from a collapse, exploitation by predatory individuals and financial ruin," the second phase covered her multiple worldwide tours and four-year stint in Las Vegas. As for the third phase of the process, it appears as if Spears no longer wants to perform for the time being. "We are now at a point where the conservatorship must be changed substantially in order to reflect the major changes in her current lifestyle and her stated wishes," the documents read.
Spears' conservatorship, which was set up by her father in 2008, is the driving force behind the #FreeBritney movement, which questions whether or not the star's well-being and finances are being manipulated. Earlier this month, Jamie broke his silence, denying any participation in abuse. Conservatorships are typically meant for the elderly or gravely ill, but the star's legal restraints are no different as they see a team dictate daily decisions involving her career, finances and medical care.
Fans have pondered why Spears has such limited rights if she's been able to push forward with several business ventures. In July, the entertainer's former director, Andrew Gallery, went public with a letter that she allegedly penned during their time together, where the singer says that she "has no rights" and that the conservatorship will go on "as long as the people are getting paid." "Britney given her brother a 2 million dollar apartment - her mother a 4 million estate in Louisiana - and her father the best job in showbusiness," she wrote in the note. "She is a very giving person and would love to get the respect she deserves."