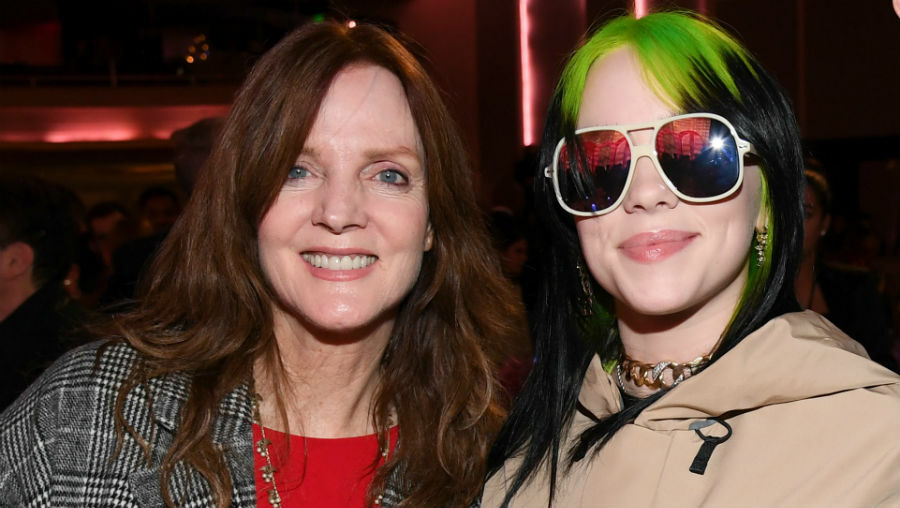 Billie Eilish and Finneas' mother, Maggie Baird, is doing her part to help feed the local children of Los Angeles amid the COVID-19 pandemic.
Teaming up with labels The Darkroom and Interscope Geffen A&M, the mother of two has announced a summer plan to offer youth plant-based meals as part of a project called Support + Feed The Kids. The initiative is driven by a cash donation from the labels to provide food to the Boys & Girls Club of Metro Los Angeles, as well as a donation of 100,000 salads and healthy snacks from the French vegetable supplier Bonduelle to the Los Angeles Unified School District (LAUSD).
"The enthusiastic response and reaction from both the participants and recipients of the Support + Feed program has been the biggest reward in all of this," Baird said in a statement. "We are honored to be able to provide healthy food and support the Boys & Girls Club of Metro Los Angeles and LAUSD in all the incredible work they are doing for communities who have been disproportionately hurt by the pandemic in Los Angeles."
In case you weren't aware, Baid's nonprofit Support + Feed was founded as a result of the coronavirus pandemic and aimed at nourishing families and supporting plant-based restaurants. Merchandise for the foundation is currently available and sees 100 percent of the proceeds donated to feed people in need. The organization is operating in Los Angeles, New York City and Philadelphia, with plans to extend to other parts of the country in the future.