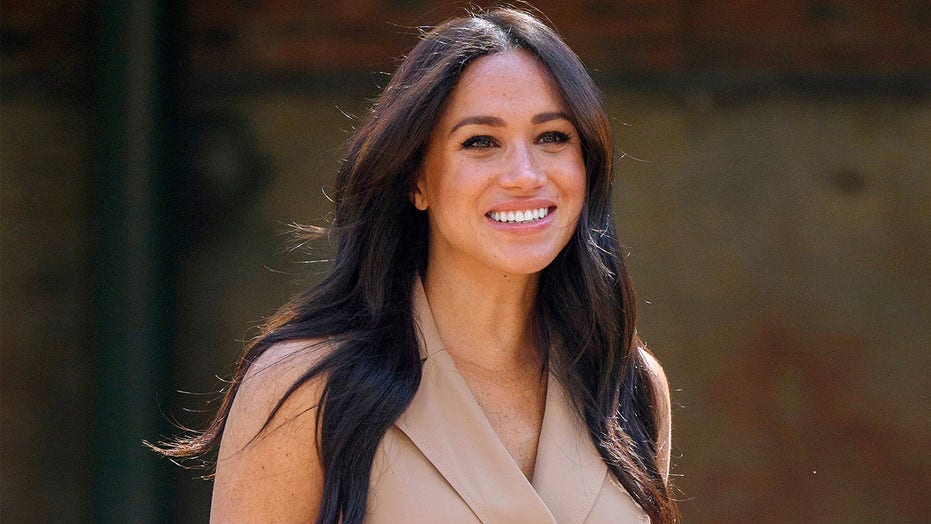 CREDIT // SOURCE - Emily Lee // Z100
Meghan Markle recently addressed George Floyd's death at the hands of the Minneapolis police, as well as the worldwide protests that followed, in a virtual commencement speech for her alma mater, Immaculate Heart High School in Los Angeles. A spokesperson for the Duchess of Sussex told Vanity Fair that Meghan "felt compelled to directly address what's happening in this country right now around the killing of George Floyd––as well as what's been happening over many, many years and many, many generations to countless other black Americans."
Meghan's decision to speak out against racism in America was surprising to many who follow the Royal Family because it's Queen Elizabeth's policy to refrain from commenting on political matters. Since she stepped down from her full time working position within the monarchy earlier this year, however, Meghan does not have to follow royal protocol as strictly since she's no longer officially representing Her Majesty.
According to Queen Elizabeth's former press secretary Dickie Arbiter, Meghan's comments about racism in America "would have been pretty impossible" to do if she were still a full-time working royal. "What's happened in the states is an absolute tragedy and it should never have happened but unfortunately it did happen. Had Meghan and Harry still been in the U.K. and working members of the royal family that speech couldn't have happened," Arbiter explained. "It's highly politicized because of the very nature of what it is. It is a social issue for the United States and it is not for a head of state to voice an opinion, whether the queen or the president of France or whoever."
In her speech, Meghan even expressed that she had been nervous to speak on the important issue. Not only because members of the British Royal Family are expected to stay mum on anything that could be considered political, but because she feared her words would be "picked apart" by her harshest critics. Ultimately, though, Meghan decided to speak up for what she believes in. "I wanted to say the right thing. And I was really nervous that I wouldn't, or that it would get picked apart, and I realized—the only wrong thing to say is to say nothing," she said. "Because George Floyd's life mattered, and Breonna Taylor's life mattered, and Philando Castile's life mattered, and Tamir Rice's life mattered, and so did so many other people whose names we know and whose names we don't know. Stephon Clark. His life mattered."
As of now, Meghan is the only member of the British Royal Family to publicly address the worldwide protests against systemic racism and police brutality.