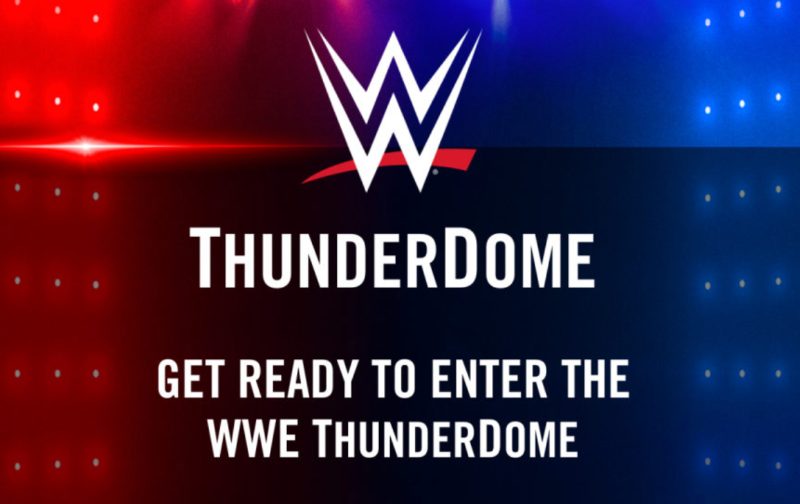 WWE is inviting fans to participate in a sneak peek of the WWE Thunderdome experience on Thursday evening at 5:15 pm ET.
The invitation is through email only. Fans participating in the sneak peak are a part of the final production test of the concept. There will also be a match during the sneak peak.
The WWE Thunderdome is a new state-of-the-art viewing experience that will be used for upcoming RAW, SmackDown and pay-per-view events at the Amway Center in Orlando, Florida. It allows fans to appear virtually in the arena via live video on LED boards. It will officially debut on this Friday's episode of SmackDown.