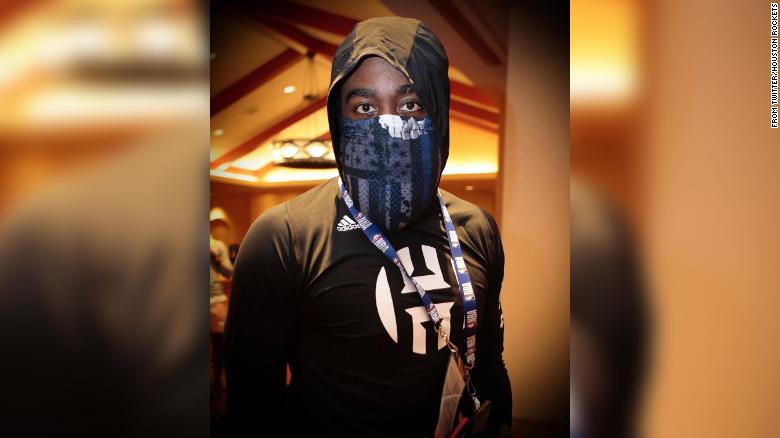 Houston Rockets shooting guard James Harden has a simple explanation for why he sported a pro-police face mask amid a national conversation over police brutality -- he liked the way it looked.
"Honestly, I wasn't trying to make a political statement," the 8-time All-Star said. "I wore it because it covered my face, my beard."
He later added, "I thought it looked cool, that was it."
Harden took heat on social media on Friday for sporting a mask with the thin blue line, a symbol that represents the Blue Lives Matter non-profit organization, a police advocacy group.