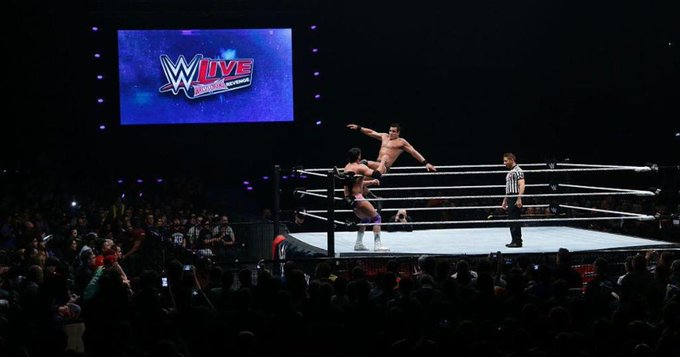 CREDIT // SOURCE -
CAITLIN O'KANE // CBS NEWS
Schools, bars, clothing stores and most office buildings are closed. Television hosts are broadcasting from their homes and other sources of entertainment, like theaters, have been stuttered. Wrestling, however, appears to have survived the coronavirus lockdown.
World Wrestling Entertainment (WWE) will continue to operate in Florida – despite the state's social distancing guidelines and stay-at-home orders, officials announced.
Orange County Mayor Jerry Demings said on Monday that WWE was originally deemed a non-essential business, but Governor Ron DeSantis' office decided to change that. "With some conversation with the governor's office regarding the governor's order, they were deemed an essential business," Demings said during a press briefing. "And so, therefore, they were allowed to remain open."