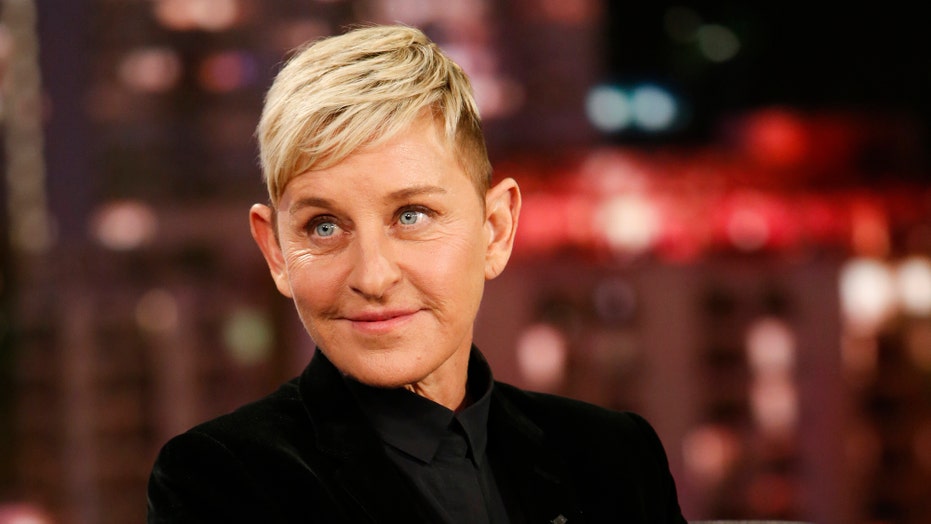 CREDIT // SOURCE - NEW1027
Ellen DeGeneres is already in hot water just days after resuming her talk show, which went on hiatus due to the coronavirus outbreak.
The daytime talk show host made a bold joke comparing the time she spent in quarantine to jail, but it backfired with many social media users calling it "tone deaf."
"One thing that I've learned from being in quarantine is that … this is like being in jail, is what it is," DeGeneres said from her living room couch during the at-home episode of "The Ellen DeGeneres Show."
"It's mostly because I've been wearing the same clothes for 10 days and everyone in here is gay," she added.
Without a live audience to laugh at her jokes, DeGeneres had to be her own cheerleader and giddily exclaimed, "The jokes that I have!"
While the comedian may have found her joke amusing, plenty of people on social media did not.
Some pointed out that the Emmy winner's lavish mansion could not be compared to the overcrowded prisons where inmates are exposed to the spread of coronavirus.
"What a great look for Ellen as thousands of people sit in actual jail cells just hoping for the best without soap and basic protections," one Twitter user wrote.
"Except that people in jail can't practice social distancing, don't have enough water or toilet paper and are going to die at exceptional rates from Covid-19. Except for that, Ellen, your quarantine experience is just like being in jail," another person tweeted.
DeGeneres' team promptly took the Youtube video down as it was listed "unavailable" on Wednesday afternoon.
However, some fans understood that DeGeneres was comparing not being able to leave the house with the notion of not being able to leave jail.
One user even thanked DeGeneres for making her "smile and giggle and forget for the time being about my severe financial issues cause of this horrid situation."
DeGeneres' comments come as the the New York Times reports that the US has exceeded 400,000 cases with hundreds of inmates testing positive in local, state, and federal correctional facilities.